Shapiro's Purchase Order Management (POM) and Vendor Management products are designed to offer customers full flexibility, full control, and absolute end-to-end visibility of your supply chain. For many forwarders and 3PLs, you are expected to use their system as-is, no matter how cumbersome that may be.
Let's face it: Too much information is just as bad as too little. At Shapiro, we offer a suite of 360° tools built and maintained in-house and designed to quench your thirst for data while understanding that your data requirements will remain fluid as long as you are in business.
That's why Shapiro's Purchase Order Management comes in two convenient sizes.
The Benefits of Order Management:
Management by exception
Dashboard reports
Supplier scorecards
Real-time information
Automated customer, agent, and supplier communication
Streamlined EDI integration
Customized supply chain milestone management
Vendor/PO consolidation management
Dedicated team of Shapiro supply chain experts
Even your most "medieval" suppliers must provide us with real-time updates and production information through our easy-to-use web portal. And, since no two supply chains are alike, Shapiro filters your fluid data to best match your metrics, your vendor report cards, and your business rules. Together, we'll design the best application of our booking and purchase order management software, from order placement to final delivery.
If you're parched for scalable and flexible supply chain solutions, we are inspired to deliver your custom cocktail – today.
And tomorrow, when you want a straight-up cucumber fizz Martini in a triangular glass… yup, we'll deliver that too.
Shap Tube
Ship Smarts
Shapiro: Cut the Ship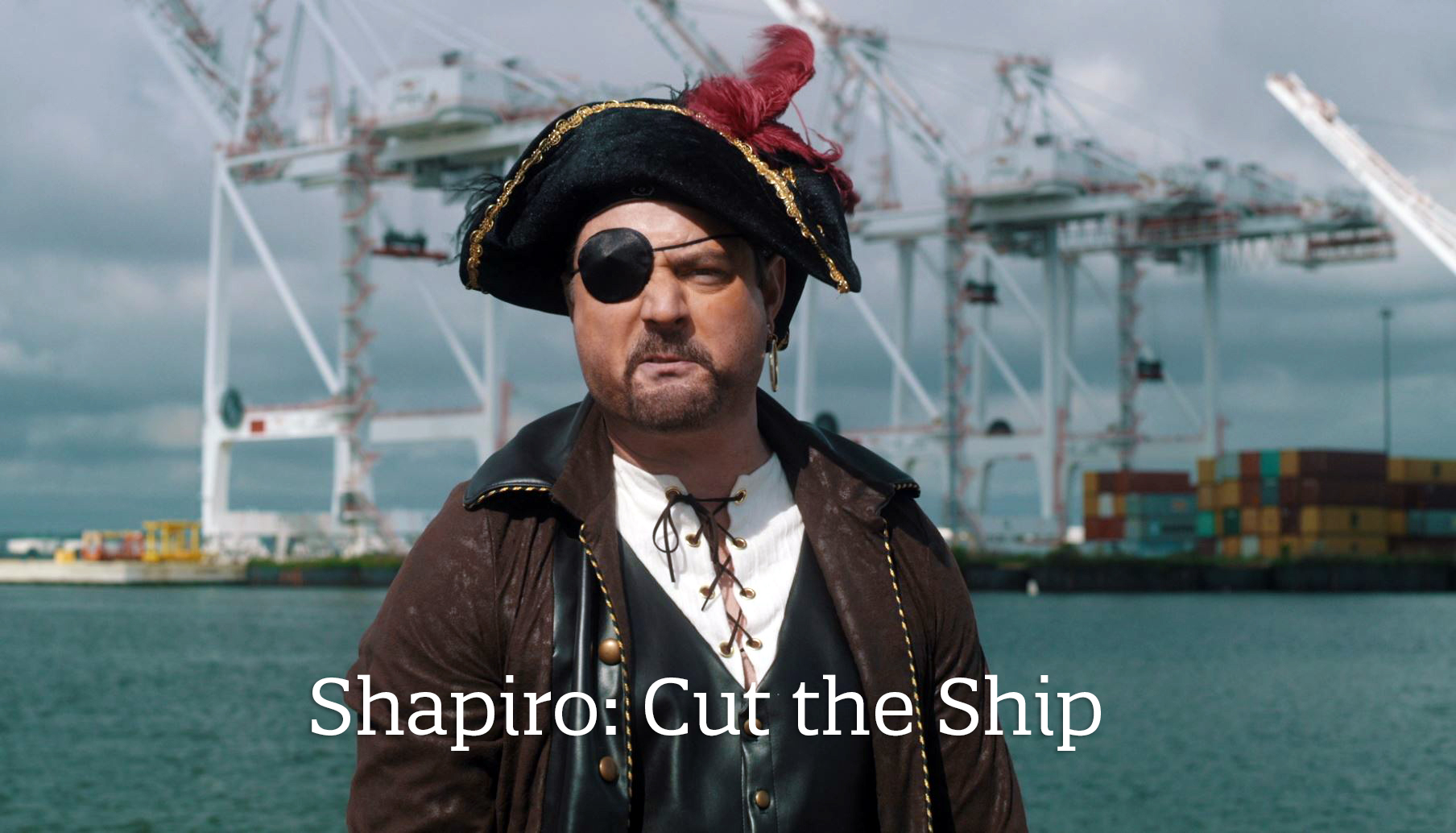 Learn More