Shapiro's Annual Supply Chain Seminar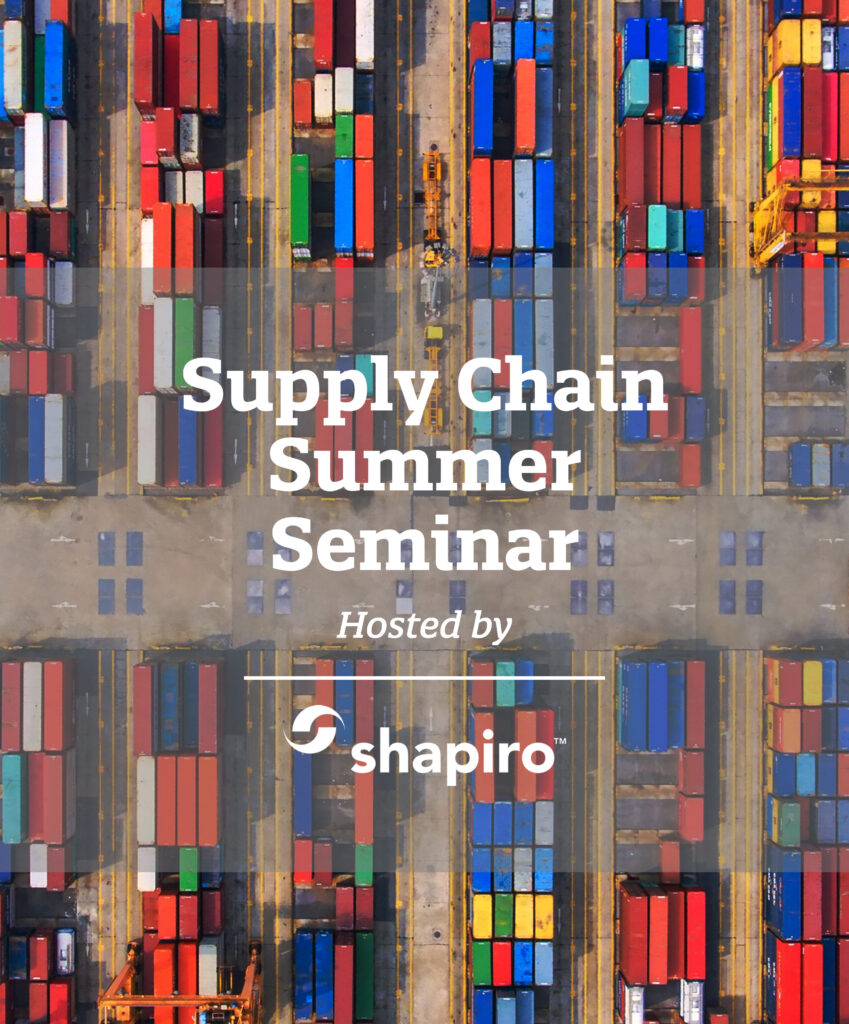 Shapiro continued its longstanding tradition of serving its customers, vendors, and employees by hosting its annual Summer Supply Chain Seminar. Panels of industry experts covered the most pressing topics facing the logistics industry today. Freight panel discussions covered Vessel Sharing Agreements (VSA), the current logistics and freight markets, capacity and supply/demand imbalances, terminal operations, U.S. infrastructure, chassis challenges, and various regulatory compliance topics.
Angela Czajkowski, Shapiro's Director of Supply Chain and moderator of the debate, noted, "This year, as in years past, I feel truly grateful to everyone who helped to bring the event together. Our panelists came prepared to educate our audience, to open themselves up to questions, and to participate in valuable dialogue with the crowd. Through coordinating this seminar, our hope is that everyone left the room with new insight and an action item or two on ways to improve their supply chains. The 2017 seminar certainly did not disappoint. We look forward to keeping it fresh in 2018."
Following the seminar, Shapiro shuttled employees and attendees to the Propeller Club's annual Crab Feast at Conrad Ruth's Villa in Middle River, MD. The event, which attracts thousands, is arguably the most popular industry gathering of the year. The feast is a fundraiser for the Propeller Club, enabling the group to make significant contributions to various non-profit maritime organizations.
Shapiro would like to thank all of the panelists listed below:
Teresa Fox: Import Specialist | Port of Baltimore
Matthew Barra: Compliance Investigator | Consumer Product Safety Commission
Matthew Zehner: Vice President, Surety Information & Analysis | Roanoke
Joe Barbieri: Senior Director, Supply Chain | Five Below
Tanga Fitzgibbon: Deputy Director of the Bureau of Trade Analysis | Federal Maritime Commission
Matt Kobussen: Director of Global Logistics | Shapiro
Carsten Hansen: Business Development, North America | Shipco
Andre Dickemann: Vice President, Logistics and Distribution | Ollies Bargain Outlet
Pat Cermak: Senior Vice President | ITG
Gregory V. Iannarelli, Esquire: Senior Director, Business Development | Port of Philadelphia