Shapiro Supports Art Education with Holiday Donation to Young Audiences of MD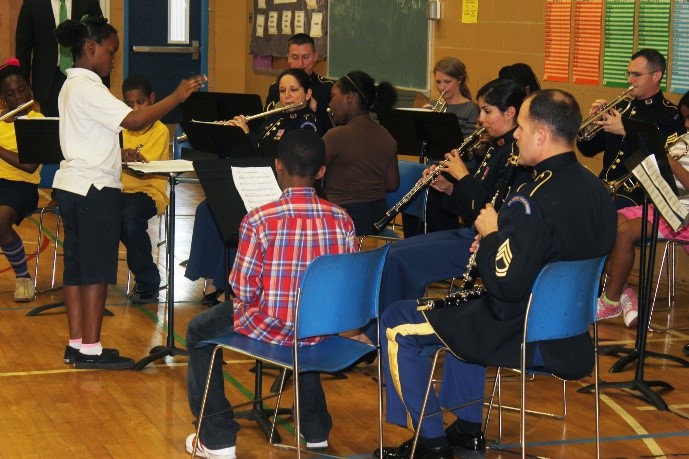 Shapiro, a Baltimore-headquartered 103-year-old Customhouse broker and freight forwarder, recently selected Young Audiences/Arts for Learning of Maryland as the recipient of its annual holiday charity program. Donations were made on behalf of each of its customers.
Young Audiences is a Maryland non-profit working to encourage classroom participation by infusing all subject areas with hands-on arts experiences led by professional artists. Young Audiences delivers an innovative approach to learning, dubbed arts integration, which pairs artists with teachers in classrooms to deliver traditional academic content to students by using hands-on creative expression. Whether students are writing songs to recall fractions or illustrating the rising action in a story, this approach changes their learning experience.
Young Audiences is the nation's largest arts-in-education provider. Since 1950, this Baltimore-based organization has been devoted to enriching the lives and education of Maryland's youth through educational and culturally diverse arts programs. With the support of Young Audiences, professional artists from all disciplines partner with leaders and schools for over 7,000 hands-on learning experiences that reach more than 190,000 Maryland students. Young Audiences envisions a Maryland where the arts are valued for their capacity to transform lives, and where every student is immersed in opportunities to imagine, to create, and to realize their full potential.
Shapiro's corporate culture is anchored in its dedication to service. Employees are encouraged to embrace a philanthropic lifestyle, both personally and professionally. In addition to financial donations to local charities and organizations, Shapiro extends the opportunity to volunteer throughout the year on company time to its passionate staff.
"Educational and learning opportunities are pivotal for creative development in our youth," says Margie Shapiro, President & CEO, Samuel Shapiro & Company, Inc. "We are pleased to support the local art community by fostering the creative genius of tomorrow's leaders!"
For more information on the Young Audiences of Maryland, visit www.yamd.org.