Featured Headlines:
Are You Benefiting from the ACE Secure Data Portal?
The ACE (Automated Commercial Environment) Secure Data Portal is a web-based entry point that provides centralized online access, which connects U.S. Customs and Border Protection (CBP), trade representatives and government agencies involved in importing goods into the United States. The portal offers account holders the ability to identify and evaluate compliance issues, monitor daily operations, set up payment options, review and respond to filings, access a reports tool, compile data, and perform trend analysis on a national basis.
If you've established an ACE Portal account, then you are privy to the following benefits:
Electronically receive, respond to, and monitor CBP Forms 28 (Request for Information), 29 (Notice of Action), and 4647 (Notice to Mark or Redeliver)
Enroll in Periodic Monthly Statements (PMS) and customize payment schedules
Create blanket declarations for entry summary processing and nationwide view – including Non-Reimbursement Blanket Statement (AD/CVD) and North American Free Trade Agreement Certificate of Origin
Create 5106 records
View and search bond information
Access Importer Security Filing (ISF) and progress reports
Access more than 125 customizable reports tool for real-time transactional data to identify and evaluate compliance issues
Please note: Once your account has been established, be sure to keep your account up to date, as CBP communicates directly with account holders based on the contact information that's listed in their ACE account. Keeping your contact up to date ensures that you receive calls, notices via mail, and emails from CBP. To help to ensure that communication is received by the correct party, it's a good idea to consider implementing a group email distribution list as an Alternate Point of Contact as well.
Visit our website for more information on Setting up an ACE Secure Data Portal Account.
Reminder – USITC Portal for MTB Petition Submissions Opened October 11th
Per our previous Shap Flash, the U.S. International Trade Commission (USITC) opened a portal for Miscellaneous Tariff Bill (MTB) petition submissions on Friday, October 11, 2019 at 8:45 a.m. The USITC created an MTBPS Information Page meant to help importers navigate the MTB petition process being administered by the Commission in accordance with the American Manufacturing Competitiveness Act of 2016 (AMCA). Contact USITC representatives at [email protected] if you have any questions about the process.
Click here to learn more about how to prepare for filing an MTB petition.
Need additional assistance? Shapiro can also help make the MTB petition filing process both easy and cost-effective for you as an importer. Contact [email protected] to get started today!
Brushing up on Types of Section 301 Exclusions
Although the profits and bottom lines of some U.S. companies have begun to take a hit as a result of Section 301 tariffs, other companies have been able to successfully avoid paying additional duties on Chinese products via exclusions.
Since the first batch of exclusions was announced back in December 2018, the office of the U.S. Trade Representative (USTR) has subsequently granted over 850 partial or full tariff exclusions, covering hundreds of HTS numbers from Lists 1, 2 and 3. Given the sheer volume of exclusions released thus far, it is important to be able to adequately differentiate between full and partial exclusions.
Full HTS Subheading vs. Product Specific HTS Exclusions
Full Subheading (Completely Excluded):
If an item originating from China is classified using a 10-digit tariff number that's eligible for an exclusion, then all classifications fitting the HTS description are eligible to claim the exclusion.
The USTR has only issued exclusions containing Full Subheadings for some goods included on List 1 (refer to below chart to view list).
Example: List 1 – Fully Excluded HTS Subheadings
| | |
| --- | --- |
| HTS Number | Product Description |
| 8418.69.0120 | Drinking water coolers, refrigerated, self-contained |
| 8427.10.4000 | Trucks, Rider-type, Counterbalanced Fork-lift, Self-propelled Powered By An Electric Motor |
| 8430.31.0040 | Rock breaking machines, self-propelled |
| 8473.40.1000 | Printed Circuit Assemblies for Automatic Teller Machines Of Subheading 8472.90.10 |
| 8480.71.8045 | Injection type molds for rubber or plastics, others |
| 8481.10.0090 | Pressure-reducing Valves, Others |
| 8482.10.5044 | Radial bearings, single row, having an outside diameter of 9mm and over but not over 30mm |
| 8482.10.5048 | Radial bearings, single row, having an outside diameter of over 30 mm but not over 52 mm |
| 8482.10.5052 | Radial bearings, single row, having an outside diameter of over 52 mm but not over 100 mm |
| 8483.50.9040 | Grooved Pulleys, Others |
| 8525.60.1010 | Radio transceivers, citizens band (cb) type |
| 8537.10.8000 | Other Touch Screens W/o Disp Cap, For Inc Into App Having Disp, Wfunc By Dete Pres & loc Of Touch In Disp Area For Voltage Not Exceeding 1000v |
| 8607.21.1000 | Air brakes and parts thereof for railway or tramway vehicles of heading 8605 or 8606 |
Product Specific (Partially Excluded):
If an item originating from China is classified under a 10-digit tariff number that's eligible for an exclusion, then the number AND the product specific description must match in order to claim the exclusion.
Unlike full HTS subheadings, product specific exclusions comprise the majority of Section 301 exclusions granted thus far.
Let's check out an example. Say you have a plastic container unit with a lid designed for packing food items that is eligible for a product specific exclusion.
HTS number – 3923.10.9000
Duty rate – 3%
Country of origin – China
Since the country of origin is China, this tariff number falls on List 3 of Section 301, which adds an additional 25% duty on top of the original 3%.
In order to claim the eligible exclusion, your product must match the following product specific criteria (in addition to matching the HTS): "Container units of plastics, each comprising a tub and lid therefore, configured or fitted for the conveyance, packing, or dispensing of wet wipes (described in statistical reporting number 3923.10.9000)."
If it does meet the definition – then the tariff number 9903.88.13 will be used in the entry; additional 25% duties will not be included; only the 3% duties will need to be paid.
If it does not meet the definition – then the tariff number 9903.88.03 will be used in the entry; the importer will be required to pay the 3% duties, plus the additional 25% duties.
For a full accounting of exclusions issued thus far, please visit our tariff news page HERE.
U.S. and Japan Finalize Trade Agreement
Per our previous Shap Flash, the U.S. and Japan agreed to a limited trade deal that will reduce agricultural and industrial tariffs between the two countries in the hopes of alleviating some of the hardships that resulted from the U.S. dropping out of the Trans-Pacific Partnership (TPP) in 2017.
Last week, Robert Lighthizer, the U.S. Trade Representative (USTR), met with Japanese Ambassador Shinsuke J. Sugiyama at the White House to sign the final agreement, which covers nearly $55 billion in trade. At this time, officials have not yet announced when the agreement will take effect.
Here are the key takeaways from the U.S. – Japan Trade Agreement:
Japan will eliminate tariffs on approximately $7 billion worth of U.S. agricultural products;

$4.3 billion worth of food products, such as wine, cheese, nuts, berries & grains
$2.9 billion worth of beef and pork products

U.S. will eliminate or reduce tariffs on Japanese industrial and agricultural imports
Japanese tariffs will remain on $1.7 billion of U.S. agricultural products, such as rice and dairy products
U.S. tariffs on Japanese automobiles will remain at 2.5%
Officials also signed the U.S. – Japan Digital Trade Agreement, a separate deal that commits both countries to $40 billion of digital trade.
In addition to the Section 301 Chinese tariffs, the news of the U.S. – Japanese trade deficit reaching $58 billion in 2018 led to heightened pressure for President Trump to reach a trade agreement that would help those hurting the most from tariffs, namely American farmers.
Though the scope of the U.S. – Japan mini-deal is somewhat limited, it is still a significant milestone in trade relations between the world's top economies and only serves to strengthen the position of the U.S. in its ongoing trade negotiations with China.
Amazon Expands U.S. Import Services with Acquisition of Customs Broker
In late September, Amazon revealed that it's continuing to expand and enhance its collection of supply chain services, announcing the acquisition of INLT, a digital U.S. Customs broker and trade compliance software provider.
The company's purchase, the terms of which remain undisclosed, has secured another logistics management software for Amazon's global brand, which adds further value, assistance and support to Amazon sellers. By offering novice sellers an in-house Customs brokerage feature, Amazon will help its marketplace sellers to more easily navigate complex processes associated with Customs clearance and international shipping.
Amazon hasn't been very clandestine when it comes to building its supply chain capabilities over the years. However, the company remains adamant in publicly assuring its existing network of transportation providers of the crucial role they play – and will continue to play – for their customer base.
The question still remains if Amazon will be able to continue to effectively serve its customers as freight forwarder and/or Customs broker, while also acting as a direct competitor to their business.
As any online retailer knows, it's important to have a reliable partner on your side. Visit our website to learn more about e-commerce shipping.
Will Carrier Capacity Draw a Blank with Section 301 in Q4?
As we enter the fourth quarter of 2019, forecasts suggest importers could see an uptick in blank sailings imposed by the carriers through the year's end, due primarily to the imposition of Section 301 tariffs on China and the European Union (EU), which have led to significantly decreased import volumes.
Trans-Pacific Capacity Eastbound is Down:
Recent data reveals that Trans-Pacific spot rates have been on a sharp decline over the past months, as the negative trade effects of Section 301 tariffs continue to impact import volumes. Over the summer, import volumes failed to make much positive traction, and the market has yet to see the traditional "peak season" uptick in volume as retailers stock up on back-to-school and pre-holiday inventory.
U.S. imports from China are expected to decline 5.5% in October when compared to last year. Although November is traditionally a slower month for imports, experts are forecasting an 8.8% increase in U.S. imports, as retailers are expected to front-load cargo before another set of threatened Section 301 tariff increases potentially take effect mid-December, in addition to restocking post-holiday sales inventory. However, analysts expect another dismal outlook for U.S. imports come December, as import volumes are expected to decrease by a hefty 9.8%.
Compared to last year, spot rates decreased 29.3% to the East Coast and 43.1% to the West Coast in Week 39 and will continue to trend downward through December. According to the Shanghai Containerized Freight Index (SCFI), spot rates have consistently declined the past five weeks and are expected to fall even further.
In response, carriers have already announced the cancellation of 37 sailings in October and November – 29 in October and 8 in November. THE alliance, whose members include Hapag-Lloyd, Yang Ming and ONE, have also suspended a weekly service from Central/South China to the U.S. East Coast from November through March 2020. Industry analysts suggest that carriers could continue to blank or suspend additional services in upcoming weeks, a practice that carriers typically avoid until the Lunar New Year (January 25th) slowdown in the first few weeks of each new year.
However, it's unclear how much capacity will actually need to be pulled, as vessel preparations ahead of the IMO 2020 low sulfur mandate already have the carriers temporarily removing ships from service. If demand is strong, carriers may choose to maintain or increase capacity by replacing drydocked ships with others from their fleets; however, if demand is weak, carriers may instead choose to even further lower capacity via blank sailings.
Trans-Atlantic Capacity Getting a Boost:
In contrast to blanked sailings in the Pacific, Trans-Atlantic carriers are boosting capacity between Europe and the U.S. East Coast, as 2019 import volume has grown by nearly 6.7%. As of July, U.S. imports from Europe increased 6.4% to 1.4 million TEUs and U.S. exports to Europe increased 7.1% to 909,000 TEUs.
In Q4, experts predict that container volume from Northern Europe to the U.S. will grow by 10.3% and imports from the Mediterranean to the U.S. will grow by 9.8%. However, President Trump's decision to begin levying Section 301 tariffs on nearly $7.5 billion of EU goods effective October 18th could greatly affect capacity in the coming months.
Forecasts are a little more uncertain for sailing schedules from Europe to the U.S. West Coast, as the relatively few service options currently offered are more easily affected by changes to capacity, such as ship size.
Want more information? Then subscribe to our Shapiro Freight Report to receive monthly updates and insights on the ever-changing landscape that surrounds today's market!
Port of Baltimore Sets TEU Record in July, Anticipates Continued Growth
The Port of Baltimore in Maryland has much to celebrate in recent months, as containerized volumes continue to grow at the East Coast port. Following a record 95,962 TEUs handled in March of this year, the port exceeded its record in July after reaching 98,529 TEUs. Traditionally viewed as a specialty port for "roll on/roll off" (RO-RO) cargo, such as automobiles and other vehicles, Baltimore has aggressively pursued port infrastructure improvements to accommodate larger vessels, such as the recent arrival of the Evergreen Trition, a Neopanamax vessel with capacity of over 15,000 TEUs.
In response to the news, Maryland's governor, Larry Hogan, has made it clear that additional port improvements will continue to be a work in progress and emphasized that "to remain competitive we must keep innovating".
Chief among these improvements will be the second berth planned for the Ports America Chesapeake terminal. The expansion will allow for two large vessels to be handled simultaneously and is expected to break ground within the year in order to be operational by 2021. Supporting these terminal improvements will be expanded capacity on intermodal connections, specifically the expansion of the 125-year-old Howard Street Tunnel to accommodate double-stacked containers. The oft-delayed project received support from CSX late last year, after the state secured $125 million in federal transportation grants, pushing the project one step closer to fruition.
The combined effect of these terminal and intermodal improvements is expected to increase the Port of Baltimore's volumes by an additional 100,000 TEUs annually.
Japanese Steamship Line NYK Tests Self-Sailing Vessel
The Japanese Steamship Line Nippon Yusen (NYK) has conducted its first trials of a self-sailing vessel. Using technology developed by Japan Marine Science, which employs radar and automatic identification system signals generated by vessels, it automatically sets courses in order to avoid collisions with other vessels.
The first trials were held in September and used a "roll on/roll off" (RO-RO) vessel between two domestic routings in Japan:
From the island of Okinawa to Kochi Prefecture on Shinkoku Island; and
Between the cities of Nagoya and Yokohama on the island of Honshu
Additional trials aimed at collecting more information on the impact of waves, changing wind conditions on self-navigation activities and enhanced feedback integration from experienced sailors are scheduled to take place later this year.
Future Technological Benefits
While self-driving cars have already received a good deal of attention, the broad set of technologies supporting this automotive revolution have exciting applications for other transportation modes, such as ocean-borne vessels. Today, ocean shipping is particularly in need of automated navigation, as human error continues to play a significant role in safe operations – an estimated 70% of vessel collisions can be attributed to human error. Furthermore, self-navigation technology also has workload benefits for vessel operations, as self-sailing vessels require smaller crews to operate.
The Collapse of Thomas Cook
On September 23rd, Thomas Cook, a leisure air carrier based in the United Kingdom (UK), collapsed (leaving passengers and crews stranded worldwide) despite its best efforts to secure a rescue deal with investors. The airline virtually shuttered operations overnight, to the surprise of many, thereby forcing the UK's Civil Aviation Authority to begin working double time to return flyers back to their home countries as quickly as possible.
Based in Manchester, Thomas Cook scheduled and chartered flights using its fleet of 34 aircrafts (27 Airbus A321-200s and 7A330-200s). The carrier offered flights to Los Angeles, San Francisco, Las Vegas and New York, in addition to its much larger schedule of seasonal flights to/from many of the world's most famous tourist destinations.
Reports indicate that the carrier's low-cost cargo space took a hit in the Orlando and Miami area, a region where it operated a steady schedule of flights carrying a higher volume of vacation bound passengers and cargo space availability.
Shapiro News
As previously featured in Shap Talk, Shapiro has been sharing with you the names of employees who have been recognized for their exceptional efforts and contributions to our Company. At Shapiro, we continually work to develop, challenge, and inspire all of our employees to grow individually and with the Company.
This month, we would like to recognize Emily Orme, Global Logistics Specialist.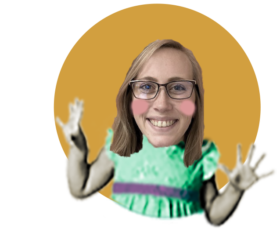 Emily has really come a long way in her short time as a Global Logistics Specialist (GLS). She has learned so much since joining the Shapiro team last year, causing her manager to truly appreciate her talent, eagerness to learn more and all-around amazing attitude. She has an infectious smile and personality and is a great asset to the Shapiro team. Congratulations Emily!
We encourage you to provide us with employee feedback! Please email us at [email protected].
Shapiro Freight Report
This high-level, monthly review of the U.S. import freight market provides key insights into the tumultuous world of international shipping. From carrier alliances to labor strikes, Shapiro covers the pertinent information logistics managers need to know. Check back monthly to ensure you don't miss key industry insights!
Pain and Sulphuring
A Four-Pack of Folly:
Sulphur HURTS the Environment
The primary reason the U.S., EU, and China painfully imposed…